Murfreesboro Concrete Foundations Contractor
To make a good first impression in business, you do much work behind the scenes. The sales team is the flashy face of the company and gets most of the credit. However, without a solid administrative team to back them up, the business fails.

The foundation of your home or business is like that administrative team. You never see it, but without its support, the cracks begin to show. Without a well-laid concrete foundation, the building becomes dangerously unstable.

That's why choosing an established and experienced team for the job is crucial. Creative Concrete Solutions has the team you need.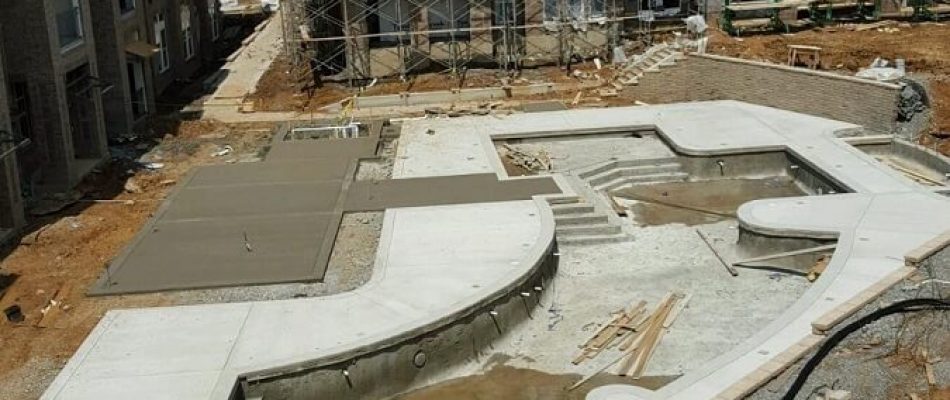 Professional Concrete Foundation Pouring Service
Poured concrete foundation contractors in Murfreesboro, TN, must account for many elements. The foundation and concrete slab must withstand the icy cold of winter, blistering heat of summer, and high levels of moisture in the soil. Our experienced local team knows how to counter all of these conditions.
Our Foundation Installation Process
Contact Us to Discuss Your Project
Contact the Creative Concrete Solutions team and tell us about your concrete project. We offer a full range of pouring services, including: 
Foundations

Concrete Sidewalks

Driveway/Patio Projects

Garages

Pool Decks

Countertops

Decorative Concrete Work
We then visit you on-site to finalize your estimate. Our team members know what they're doing, so they provide an accurate, detailed quote you can trust. We actively encourage you to shop around because we know we provide the best value for money.
Get Your Foundation Poured
Once we have the go-ahead, we excavate the area, set up the forms, install rebar, and pour the foundation.
Do you have more questions? Call Creative Concrete Solutions at (615) 691-6613 to get a free quote for your project.
Get a Free Concrete Foundation Estimate Today!
Contact Creative Concrete Solutions – the best poured concrete foundation contractors in Murfreesboro, TN, today at 615-691-6613.
The contractor either pipes it in directly from the truck or dumps it from a wheelbarrow.
There are four basic steps to prepare for this type of concrete work:
Excavate

Lay the forms to contain the liquid concrete

Reinforce the structure by adding rebar or steel mesh
Pouring the foundation should take around three days, depending on the weather and size of the building.