Top Rated Concrete Contractor Services in Murfreesboro, TN
Concrete is known as one of the most versatile construction materials available, and it can be used for a variety of applications. At Creative Concrete Solutions, we have experience with all kinds of concrete projects, including pool decks, foundations, driveways, sidewalks, patios, and more. Our team also provides a wide range of decorative options to give your project the perfect finishing touch.
It's Time To Give Your Residential and Commercial Property in Murfreesboro, TN, A Concrete Makeover With An Array Of Concrete Solutions
We can give your valued property the makeover it needs with a variety of our concrete services that include the following: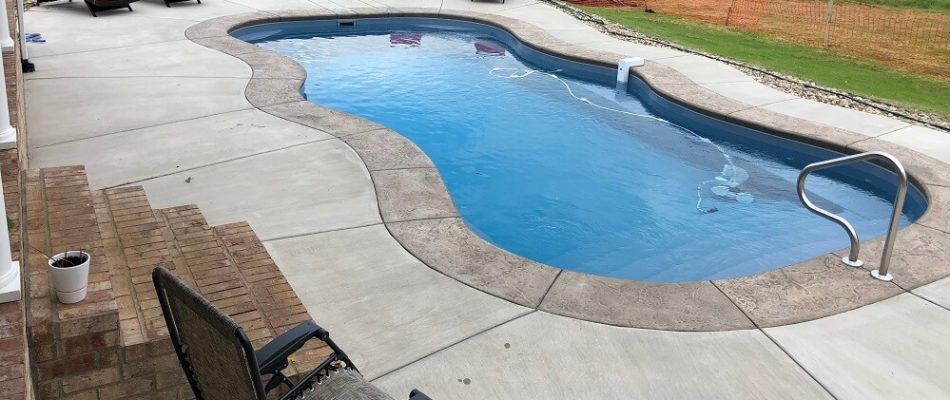 Concrete Pool Decks come as a vital part of backyard enjoyment. A concrete pool deck will aesthetically please the eye by blending your deck with the natural surroundings. You can choose to have us pour your deck in one color or go with stamped concrete that replicates brick, slate, flagstone, or wood for a unique look.
Our methods have been perfected through the years, and we ensure that we'll install your pool deck is poured and finished to last. There are no shortcuts with us, so you can relax and enjoy your swimming hole knowing that our crew took care of everything for you.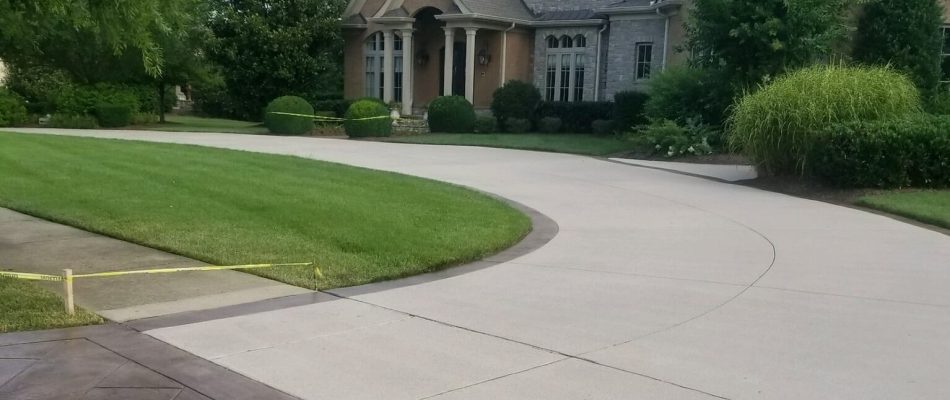 Your driveway is the initial part of your home's exterior people see when they visit, and it's also one of the most important. It must be solid and tough enough to handle heavy traffic and withstand weathering while still looking good.
At Creative Concrete, we specialize in pouring concrete driveways that meet all of these requirements. We use various techniques to create a driveway that will last for years and can be customized to match your home's style. We also offer a variety of finishes to choose from, so you can get the perfect look you desire.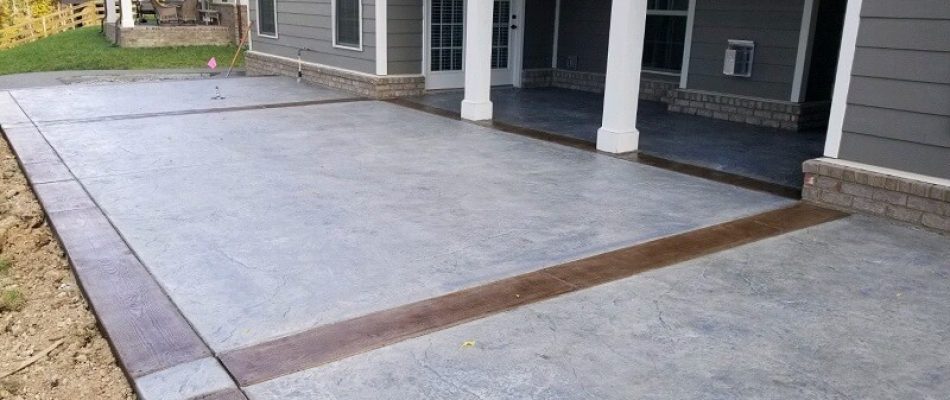 Concrete patios perfectly add living space to your home and increase its value, too. You and your family can use it for dining, relaxing, or entertaining and design it in various styles.
Likewise, patios are a great way to take advantage of outdoor living space during the warmer months. At Creative Concrete, we can help you create the perfect patio for your home. We use only the best materials and have years of experience pouring concrete patios.
Furthermore, we offer a variety of finishes and colors to choose from so you can get your perfect dream patio. We can also add unique features to your project, such as fire pits to make your patio even more enjoyable.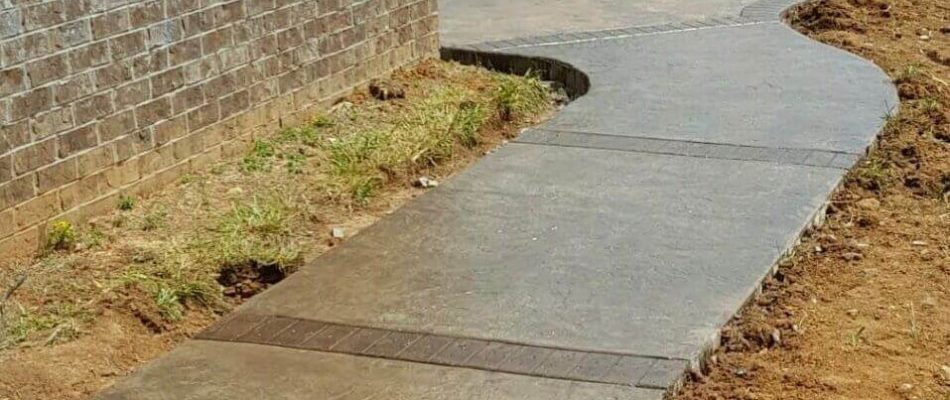 Like driveways, sidewalks are an essential part of your home's appearance and should be sturdy enough to handle pedestrian traffic. We can pour a concrete sidewalk that is both functional and attractive.
Only the highest quality materials and resources are used in our process, and our matchless experience and techniques ensure that your sidewalk will be able to withstand the test of time. We also offer various finishes and colors to choose from so you can get the perfect look for your home.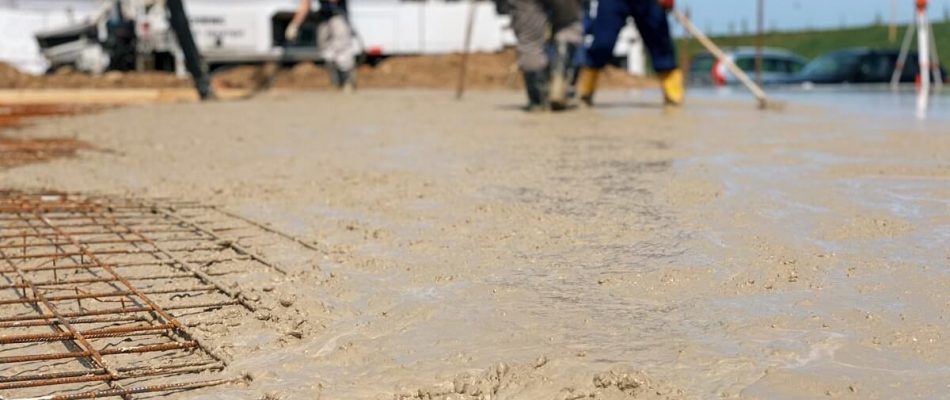 Concrete Foundations are the bedrock of a strong building. Our process begins by excavating the area to be poured and leveling it out. A frame is then built on the leveled surface, and steel reinforcing rods are placed in the wet concrete.
The concrete is then poured, filling in around and between the reinforcing rods until the desired thickness is achieved. A finish is then applied to the foundation, giving it the desired look and protecting it from weathering and wear.
At Creative Concrete, we have over 18 years of experience in pouring concrete foundations. We're experts in getting the job done right so that your building is guaranteed stable and safe for years to come.
Concrete is durable, but it can still suffer wear and tear over time. If you need a concrete surface that needs repair, we can help.
We have the right experience and technical knowledge to fix any concrete surface, no matter how badly damaged it is. We also use only high-grade materials in our repairs, so you can be sure that any surface will be as good as new.
We understand that a damaged concrete surface can be an eyesore, so we work quickly and efficiently to get the job done right. On top of that, we offer different finishes and colors to choose from, so you can get the perfect look for your repaired surface.
At Creative Concrete, you'll never have to worry about the quality of our work. We're confident in our precision and great attention to detail. Also, we're proud of our professionalism and commitment to excellence, making sure that your concrete surfaces are repaired and look great.
Contact Us For Reliable Concrete Work
When it comes to concrete work, rely only on the best concrete contractors. Contact Creative Concrete Solutions today at (615) 691-6613 to get started on your next concrete project or schedule a free estimate!
Almaville TN
Blackman TN
Franklin TN
Brentwood TN
Smyrna TN
Nolensville TN