Murfreesboro Garage Floor Coating Contractor
Why choose between a beautiful garage floor and a practical one when you can have both? Call Creative Concrete Solutions today to learn more.

Are our one-day garage floors in Murfreesboro, TN, right for you? For most residential and business property owners, the answer is, "Yes." There are hardly any instances when our epoxy floor coating systems are unsuitable.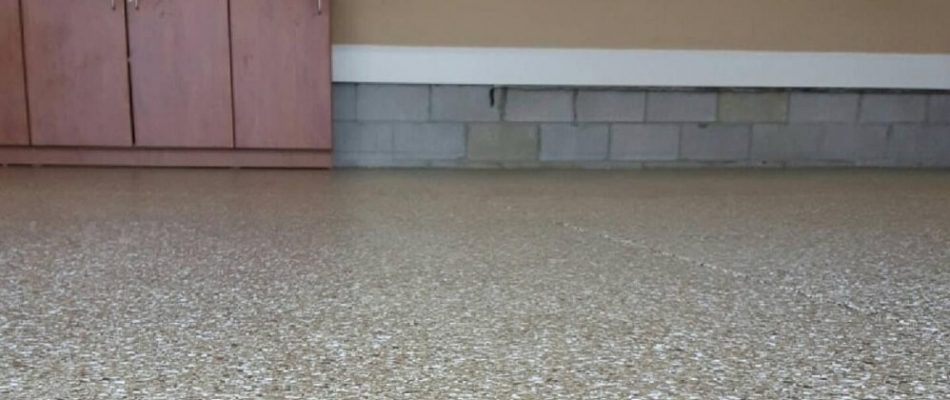 Benefits of Garage Floor Coatings
The chemically resistant, slip-resistant, and durable nature of the polyaspartic garage floor coating are the primary benefits, but there are many more. 
Other benefits include: 
Four times as strong as regular epoxy

Fade-resistant

Highly customizable styles

High durability

Aesthetically-pleasing

Flexible options to cater to different environmental conditions

More scuff and chip-resistant than an untreated concrete floor

Low-maintenance

Easy to clean with soap and water

High impact resistance

Smooth, non-slip surface

Fast curing time
There are several benefits to using this system, but there is one caveat. It's crucial to choose a qualified concrete contractor to get the full advantage. Should your contractor cut corners, the top layer can lift or peel off.
With Creative Concrete Solutions, this is not something you ever need to worry about. We are an established company, and our focus is on providing high-quality solutions that work for our clients. We understand the importance of proper preparation in delivering the best possible results.
Our One-Day Garage Coating Process
With the right expertise, the installation process is simple. We will:
Clean the floors
Repair small chips and cracks
Grind the surface to roughen it for better adhesion
Remove all traces of dust
Lay the base coat
Pour on the primary layer
Add flakes or other decorative elements as requested
Smooth and clean the surface again
Add a layer of high-strength polyaspartic
How do you get your project rolling?
Contact Us to Discuss Your Project
Let's talk about what will work for your floors in terms of style, environment, and budget. Give us an idea of the look you envision, and we'll work out how to make it a reality.

If you have no idea where to start, our friendly consultants will guide you through your choices. For example, they may recommend additives like quartz or sand to improve the impact resistance of the finished coating.
Customize the Look of Your Floor
Do you want a simple but sophisticated look, or would you like something bright and cheerful? You decide what you'd like to see. Select from various colors and additives to create a custom look for your floors. Our skilled technicians can recreate the look of high-end materials or keep things simple with a clear coat.
Enjoy Your Beautiful Polyaspartic Floors
You might be wondering how long this will all take. The beauty of polyaspartic is that it cures far quicker than standard epoxy. Instead of your floors being out of action for days, it becomes move-in ready the day after installation.

Best of all, you can say goodbye to long cleaning sessions and loads of maintenance. Polyaspartic flooring resists dirt, unlike painted floors that pick up every speck of dirt and require touch ups annually.

Simply use water and a gentle detergent, and your floor looks as good as new again. Oil, grease, and rubber stains are no match for our polyaspartic sealant.
Would you like to know more about one-day polyaspartic floors in Murfreesboro, TN? Call Today, and we can discuss your best options.
Polyaspartic Floors to Fit Your Garage
Speak to us about our range of patterns, metallic accents, colors, and other additives. We'll create a floor that perfectly expresses your personal style while being highly practical.

Whether you need a simple color change or a showroom masterpiece, our team can deliver.
Get a Free Polyaspartic Floor Quote!
Are you ready to upgrade your residential floor? Of course, you are. Get the ball rolling by calling Creative Concrete Solutions at 615-691-6613. 
One-Day Garage Floor FAQs
Yes. Polyaspartic is a newer resinous compound four times as strong as regular epoxy. This material has all the advantages of traditional epoxy flooring but less of the setbacks. It's more durable, has faster curing times, and is UV-resistant.
This depends on the installation method, the environment, and how much traffic there is. In a high-traffic setting like a garage, the coating may need touch-ups every five years or so. In a residential setting, the lifespan may extend to 15 years or longer.