Murfreesboro Concrete Repairs Contractor
Concrete remains one of the most durable surfaces you can choose for your driveway, patio, deck, or garage. However, that doesn't mean that it doesn't need the occasional repair. Certain weather conditions, as well as structural damage, can cause concrete to crack. Often, it's commercial and industrial concrete spaces that end up needing repair.

One such example is sidewalks, which are exposed to the elements and see heavy foot traffic daily. Another example would be a driveway or parking lot, which sees vehicular traffic regularly. However, homeowners can also experience issues with their home's concrete surfaces.

Creative Concrete Solutions is ready to handle all your residential concrete repair needs. Call us today at (615) 691-6613 for a free estimate!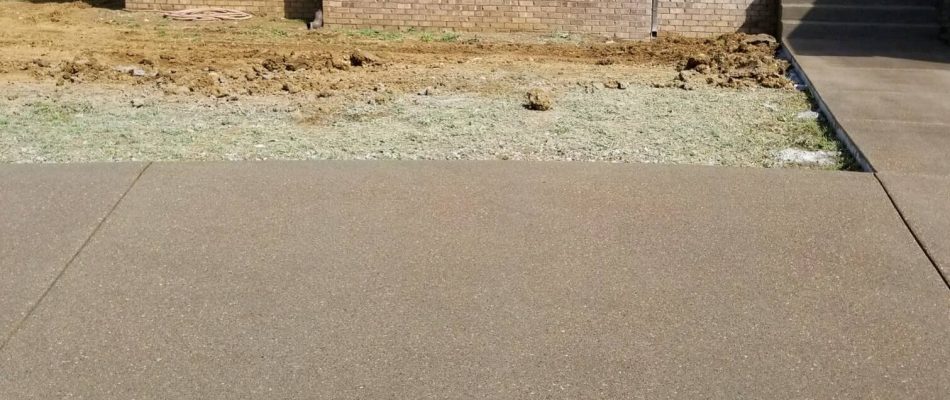 Professional Concrete Repair Services
You may think the only way to repair a concrete slab is to tear it up and start fresh with a new foundation. While this may be necessary if there is structural damage, we sometimes do this as a last resort. Epoxy floor coatings make a great option to fill in cracks or uneven surfaces. Layers of epoxy will not only repair your existing concrete but will protect it from future damage.
Concrete Surfaces Can Be Repaired
Driveways
Pool decks
Patios
Garage floors
Commercial and residential properties
If you're looking for concrete repair in Murfreesboro, TN, for your driveway, patio, or pool deck, then call Creative Concrete Solutions today at (615) 691-6613 for a free estimate!
Why Choose Creative Concrete Solutions for Your Repair Surface?
Whether you want to repair, resurface and replace your concrete floors, Creative Concrete Solutions has the know-how and the equipment to get the job done. We have a variety of options to choose from to make your concrete look like new again.
With almost a decade of experience working with concrete in various residential and commercial settings, we can help you with your concrete repair in Murfreesboro, TN. Call us today for a free quote.
How long your repair lasts will depend on why your concrete became damaged in the first place. Structural damage is harder to repair and more likely to become re-damaged than if weather or constant use caused the problem.
There is no one cost to repair concrete as it will depend on the damage you need to repair. It can cost from $300 to $800 for a structural engineer to identify the problem, while a concrete repair company like Creative Concrete Solutions will charge from $250 to $500 for the repair itself.
One of the best ways to repair concrete slabs is to resurface them. Resurfacing is usually done by installing an epoxy coating over the concrete to fill in any cracks and ensure a level surface.