Murfreesboro Epoxy Flooring Contractor
Does your garage floor look dingy no matter how often you clean it? Are you tired of how your concrete floor surface seems to soak up every little spill? If you answered "Yes" to either of these questions, it's time to contact Creative Concrete Solutions and ask about our epoxy floor installations.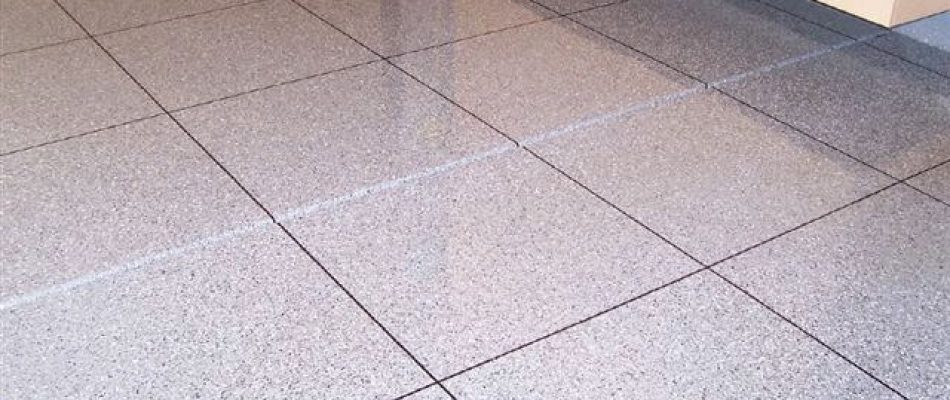 Epoxy flooring is a highly effective solution for residential, commercial, and industrial floors. This clear sealant is waterproof, scuff-proof, anti-static, and highly durable.

The epoxy provides a protective barrier for:
Garage floors
Interior floors
Residential floors
Commercial floors
Industrial floors
Pool decks
Kitchen floors
Educational facilities
Warehouses
Kennels
Front porches
Benefits of Epoxy Flooring in Murfreesboro, Tennessee
For all users, this system's durability and low-maintenance benefits are significant incentives. When professional epoxy floor contractors like Creative Concrete Solutions install the flooring, it can last 15 years.

The surface won't fade, crack, or peel during its expected lifespan. It requires minimal effort to keep it clean and won't stain easily. It can look as good in its fifth year as it did when new.

In addition to protecting the underlying surface from fading and damage, the coating also keeps it cool. Thanks to the thermal properties of the sealant, the top layer is a few degrees cooler than untreated concrete.

This makes it ideal for pool decks, porches, and other external spaces where you might go barefoot.

For the small business owner, the coating improves safety. The non-slip surface reduces the chances of potentially expensive falls and removes tripping hazards. Not only is this safer for employees, but it also reduces your potential liability claims.

In an industrial setting, the non-porous, non-slip, and chemically-resistant surface is a tool to aid productivity. Employees may move around with confidence, knowing they won't slip easily. Cleaning becomes as easy as hosing the surface down, and so you save time there too.
Creative Concrete Solutions has the answers to your questions about epoxy flooring in Murfreesboro, TN. Reach out by calling at (615) 691-6613 today for your free consultation.
Our Epoxy Installation Process
Contact Us to Discuss Your Project
Your first step is to get in touch with Creative Concrete Solutions. Our team will discuss your project needs and help you make the best possible decision. To narrow down your choices, they may discuss the following options:
SELF-LEVELING: This type of epoxy evens out the surface of the floor. You can add color and flakes, allowing for a great deal of personal expression. The epoxy is also resistant to chemicals and heat and is suitable for achieving traction.
MORTAR: With mortar epoxy, we add quartz or sand for extra strength. The result is a surface that can handle heavy equipment with ease. The additives also add additional resistance to chemical spills and heat.
ANTI-STATIC EPOXY (ESD-RESISTANT): If you're working with electronics, the tiniest burst of static electricity can cause significant damage. An ESD-resistant floor contains a material that channels this static electricity and prevents it from discharging.
QUARTZ-FILLED EPOXY: The quartz here performs a dual function: It is both attractive and enhances the epoxy's strength. You may choose a clear coating or mix other textures or colors to lift any space instantly.
FLAKED EPOXY: The flakes come in many color combinations, allowing for a customizable effect. The surface is slightly rough, which enhances traction. It's an excellent option for areas with high moisture levels like kitchens and locker rooms.

Once we understand your basic needs, we can discuss the look you wish us to create. The options with epoxy are extensive. We can recreate the look of natural materials like marble, stone, or even wood.

With over 30 years of experience in the industry, we have the skill to create a custom masterpiece. You may choose clear epoxy to highlight the beauty of the surface underneath or go for something altogether different.

By adding color, flakes, metallic bits, or any combination of these, you can be sure that you're not settling for a generic option.
Customize Your Concrete Floor
At Creative Concrete Solutions, we provide you with a variety of options. You may, for example, opt for a metallic epoxy or a stamped concrete finish before we lay the epoxy. Explain the look you want to achieve, and we'll look for a way to make it a reality.
We can also work with what's already there. In this case, we make minor repairs to the floor and smooth out chips or cracks. We then roughen up the surface to ensure that the epoxy bonds correctly.
The process typically takes a day. After another day of curing time, you can start to enjoy your floors. Say goodbye to:
Splotchy, stained concrete
Dull, dreary floors
Surfaces that are difficult to clean
Annual maintenance
Get a Free Epoxy Flooring Estimate
How much will your dream floor cost? Far less than you might think. Call Creative Concrete Solutions today, and let's work together to find the best fit for your lifestyle and budget.
The answer depends on the installation method, how much traffic the floor handles, and how well you care for it. With high-traffic areas, expect to recoat the surface every three to five years. In low-traffic areas, it may last up to 15 years.
Yes, from both a practical and aesthetic standpoint. Epoxy is slightly more expensive than your standard concrete floor upfront, but it is also:
Stronger
More durable
Non-porous
Easy to clean
Versatile
Highly decorative
You can easily recreate the look of expensive materials like natural stone or marble. However, there is one caveat, and that is that this is not a DIY project.
It may seem simple, but it requires a great deal of experience to achieve a flawless finish. Tackle another DIY project and leave this one to the team at Creative Concrete Solutions.
No. The floors are harder than concrete and less prone to scuffing, scratching, and chipping.