Nestled in the heart of Tennessee, Murfreesboro is a city rich with history, natural beauty, and local charm. Though often overshadowed by Nashville, Murfreesboro has its own unique attractions waiting to be discovered. This guide aims to uncover Murfreesboro's hidden gems, offering locals and tourists alike a chance to explore beyond the city's well-known attractions.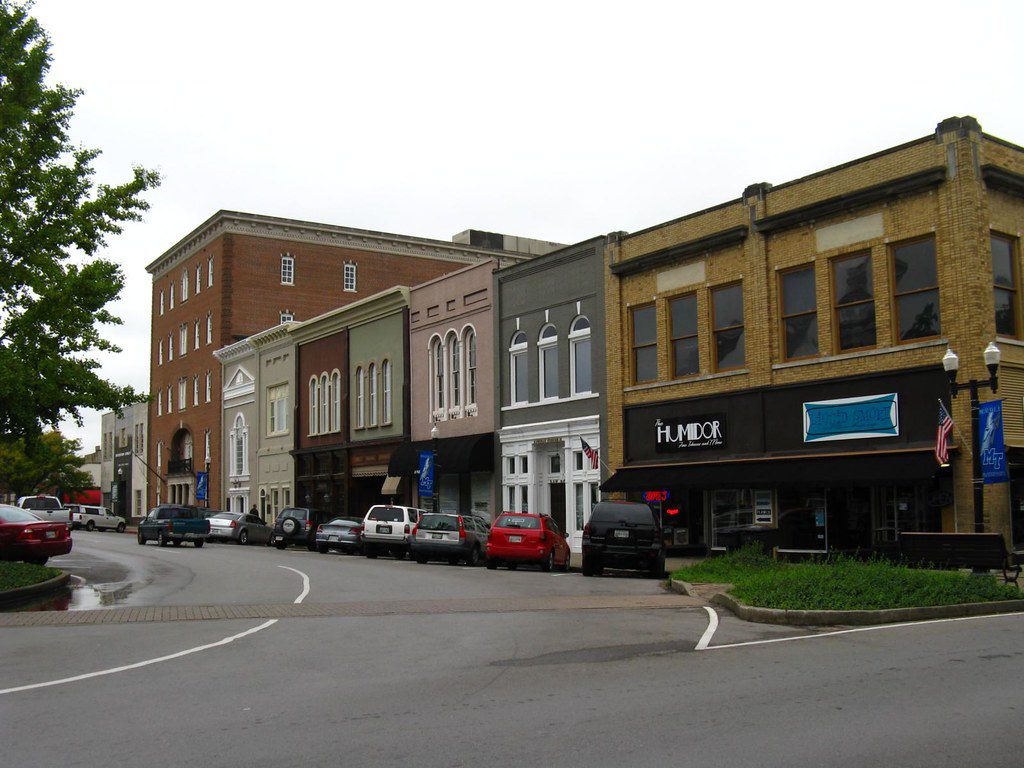 Historical and Cultural Sites:
Oaklands Mansion: This historic antebellum plantation offers a glimpse into the lives of those who once called it home. Take a guided tour to learn about its fascinating history and marvel at the restored rooms, period furnishings, and manicured gardens.
The Bradley Academy Museum: As the first school in Rutherford County, this museum showcases Murfreesboro's educational history and African American heritage. Discover the inspiring stories of the students who attended this institution and the impact it had on their lives.
The Earth Experience: Explore the world of natural history and geology at this unique museum. From dinosaur fossils to sparkling mineral specimens, the exhibits will spark your curiosity and inspire a deeper appreciation for the natural world.
Outdoor Adventures and Natural Wonders:
Barfield Crescent Park: Discover this hidden oasis on the outskirts of Murfreesboro, where you can hike along scenic trails, observe wildlife, and admire the stunning limestone formations at the park's Wilderness Station.
The Greenway System: This extensive network of trails and parks offers residents and visitors a chance to escape the hustle and bustle of the city. Take a leisurely walk or bike ride along the Stones River, and don't miss the beautiful Murfree Spring Wetlands area, home to a variety of bird species.
Food and Drink:
The Alley on Main: This family-owned eatery offers delicious Southern cuisine with a twist. Savor dishes made from locally sourced ingredients, and be sure to try their signature Shrimp and Grits.
Mayday Brewery: Sample a variety of craft beers at this quirky, local brewery. With live music, food trucks, and a relaxed atmosphere, it's the perfect place to unwind after a day of exploring.
Shopping and Entertainment:
The Marketplace: This charming shopping destination features locally made goods, antiques, and unique gifts. Browse the selection of handmade jewelry, artisan soaps, and vintage treasures.
The Center for the Arts: Catch a performance at this local theater, which showcases an array of plays, musicals, and art exhibits. With its intimate setting, you're sure to have an unforgettable experience.
Community Involvement and Support:
Supporting local businesses and initiatives is crucial to preserving the unique character of Murfreesboro. Get involved by volunteering at community projects, participating in local events, or simply sharing your own hidden gems and experiences with others.
In conclusion, Murfreesboro offers a treasure trove of unique attractions and experiences waiting to be discovered. From historical sites and natural wonders to local eateries and entertainment venues, there's something for everyone in this charming city. So go ahead, explore Murfreesboro's hidden gems, and share your discoveries with others. Together, we can support local businesses and connect with the community that makes this city so special.
Murfreesboro's Top Residential Concrete Contractors
In Murfreesboro, TN, residents can rely on top-notch residential concrete contractors to bring their visions to life. These skilled professionals are known for their exceptional craftsmanship, attention to detail, and commitment to customer satisfaction. With expertise in various services such as concrete driveways, patios, sidewalks, and decorative concrete, they create durable and aesthetically appealing surfaces tailored to individual preferences. Combining years of experience with the latest techniques and materials, the best Murfreesboro concrete contractors ensure that every project is completed to the highest standards, adding value and functionality to your home for years to come.